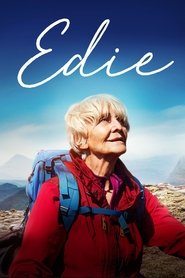 Edie
To try and overcome a lifetime of bitterness and resentment, an older lady decides to climb a mountain in Scotland.
Duration: 102 min
Release: 2017
An Interview with God
An Interview with God
An up-and-coming journalist finds his world and faith increasingly challenged when he's granted the interview of a lifetime – with someone who claims to be God.
Straight Outta Compton
Three Billboards Outside Ebbing, Missouri
Three Billboards Outside Ebbing, Missouri
After seven months have passed without a culprit in her daughter's murder case, Mildred Hayes makes a bold move, painting three signs leading into her town with a controversial message…
Away You Go
Away You Go
Young Berlin schoolteacher Charlie no longer wants to continue as usual on her chosen path and asks herself what she really wants and needs.
Miss Lovely
Miss Lovely
A meeting with a struggling actress (Niharika Singh) gives a mild-mannered filmmaker (Nawazuddin Siddiqui) the idea to break away from his controlling brother (Anil George) and direct a feature of…
The House of Tomorrow
The House of Tomorrow
The film tells futurist, architect, and inventor R. Buckminster Fuller's incredible story through two teens hoping to get laid, become punk gods, and survive high school.
After Everything
Just Charlie
Just Charlie
Football star Charlie has the world at her feet. With a top club desperate to sign her, her future is seemingly mapped out. But the teenager sees only a nightmare….
Hearts Beat Loud
Landing Up
Landing Up
When a young woman finds herself living life on the streets she learns the art of picking up men to put a roof over her head. But when she meets…
Breaking the Limits
Breaking the Limits
Based on true events. In 1980s Poland, Jerzy Górski is a young man who finds the determination to struggle against his drug addiction through athletic training, with the aim of…
The Book of Henry
The Book of Henry
Naomi Watts stars as Susan, a single mother of two, working as a waitress in a small town. Her son, Henry, is an 11-year-old genius who not only manages the…